My very own train station
Comments
Log in with itch.io to leave a comment.
That was.. certainly a serene contemplation :')
P.S. I follow The Man as he keeps fidgeting :'v
I absolutely love this dreamy/weird style, well done :)
Much like the trains in 'My Very Own Train Station' There are many opportunities in life that we can take or let pass by.
This Itch Dot Io Indie has a beautiful introspective tone with the simplistic graphics juxtaposing the complex inner contemplation that the narrator undergoes.
Simply serene this game is a must play for those whom adore their branching interactive narratives <3
~Lok

hi, so apparently something's glitching on Safari :o I can't really hear the music and the text comes out as a weird, pinkish Blob :/ I'm really excited about this game, though, and hope it's an easy to fix bug :D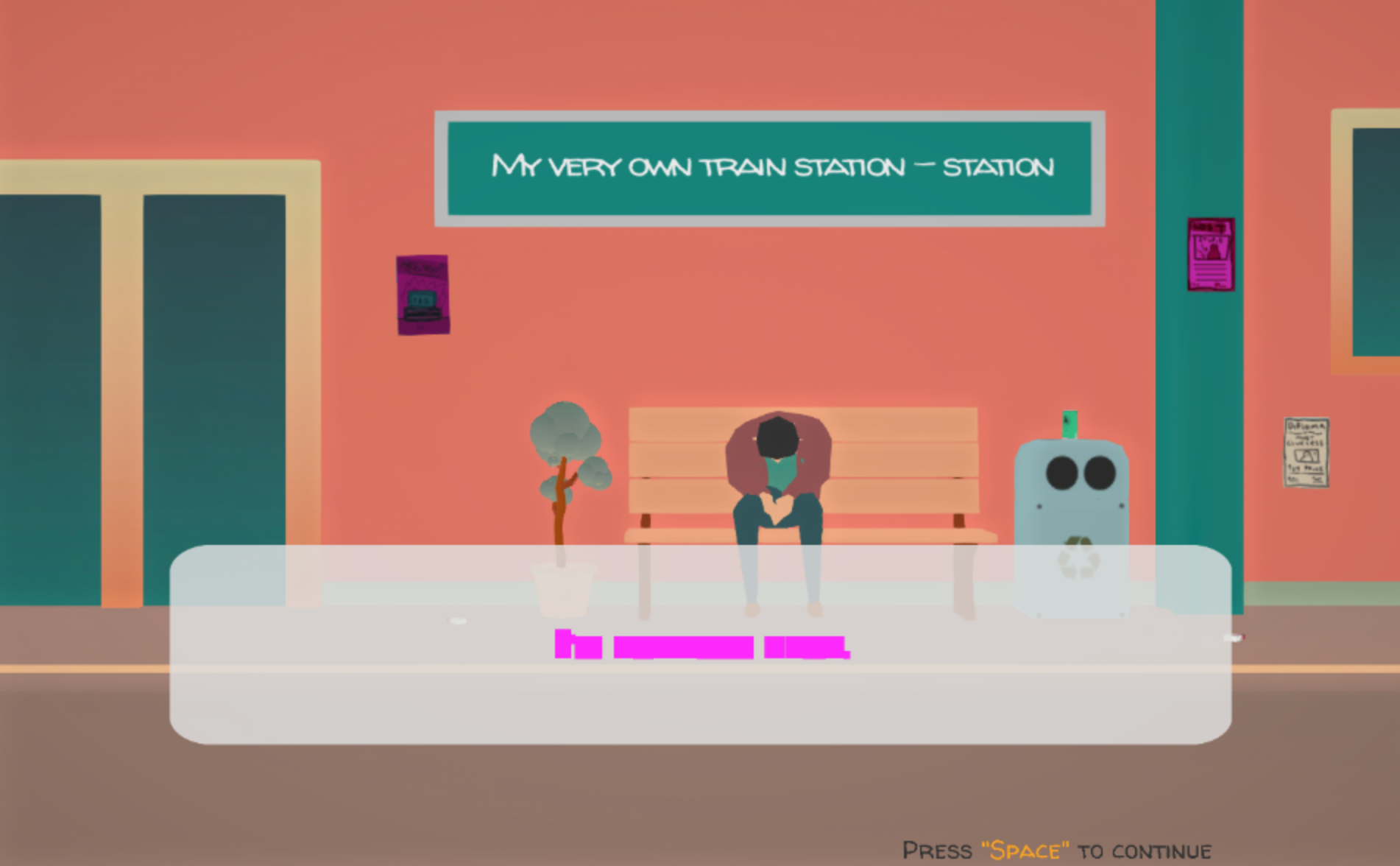 This is awesome. The pretty low-poly models, color palette and music all work together really well. Really well written.
Just to nitpick at SOMETHING, I feel like the font used for the "My very own train station - station" nameplate doesn't fit super well. Maybe something more blocky?

Stellar graphics and really nice music. What a cool world you created.
This is fantastic! wonderful work!!!